Wordless Wednesday 06/19
"Mr. Toad"

Mr. Toad has lived in our backyard for at least a year.
He and the wieners have a mutual understanding.
"If you don't pee on me, I won't spray my icky toad poison in your face."
Both have kept up their sides of the deal.
Mr. Toad was kind enough recently to allow a few close-ups…
We went over the proofs together,
and he chose these two to make the cut.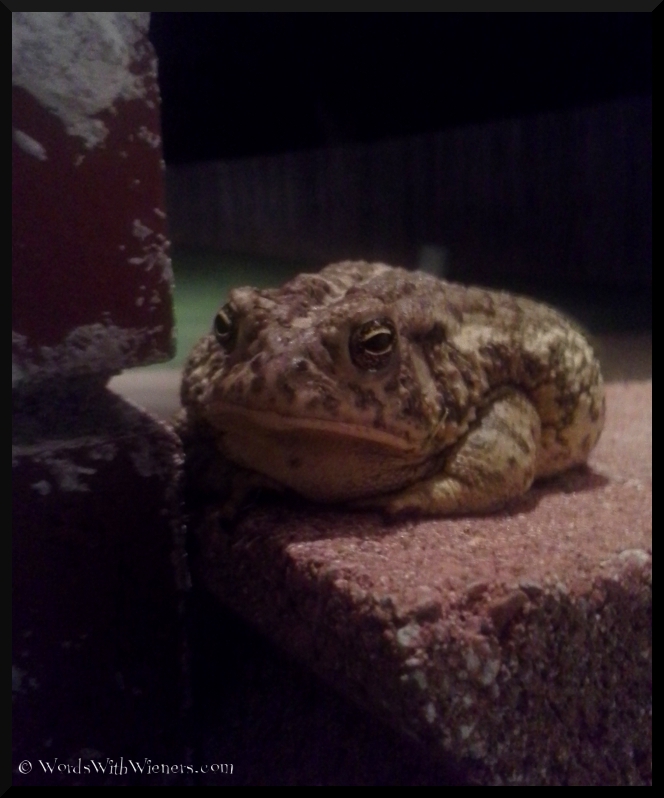 This post is part of the Wordless Wednesday blog hop
kindly hosted by BlogPaws.
Barks That Sound Similar: