Be Responsible – Scoop That Poop!
Today, many pet bloggers are participating in Scoop That Poop, a campaign created and organized by Sugar the Golden Retriever, and co-hosted by Terrier Torrent, The World According to Garth Riley, and Oz the Terrier.
The campaign is exactly what it sounds like: a coordinated effort to share all the reasons why it's important to Scoop That Poop and encourage people to do so.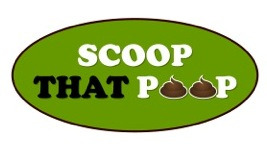 At first, I wasn't going to write a post for it.  The wieners are mostly backyard poopers, so we very rarely have to worry about picking up poops on walks.  But it's still very important to pick up the poops from the backyard and I do it at least once daily, if not twice.  We use bags, just as we'd use if we were on a walk.  Well, not "we" exactly, I… I am the Poop Fairy around here.  I wrote a post a while back regarding where we keep the poop until trash day.
I decided to go ahead and create a short post for two reasons:
I have spent most of the morning reading all the participants' posts and they are just pooptabulous!  Some are excellent at pointing out all the health and environmental reasons why dog poop needs to be scooped, some are very humorous in discussing their pursuit of perfect poo pickup, while others are hosting some great giveaways to help you Scoop That Poop!  I just really want to encourage folks to visit the other blogs participating in the Poop That Scoop Campaign to get educated and get excited about scooping the poop.  Okay, not really.  None of us will ever be excited about it, but understanding the reasons why it needs to be done makes it much easier to accept doing it as routine.
To mention a poo-related product that was supposed to be on the market by now, but isn't.  It's a contraption that sounds too good to be true, and perhaps it is… and perhaps that's why it's still not on the market.  However, the website is still up and running… so who knows?  Maybe they're still working on it.
Anyway, it's a device that's supposed to turn dog poop into odorless, harmless ash.  See?  I told you it sounds to good to be true.  It's called the AshPoopie and below is the demonstration video for it (this video is worth watching just to hear a guy with a British accent say AshPoopie over and over):
Since the AshPoopie isn't on the market yet, we all still need to pick up our dogs' poo the old-fashioned way.  With a bag or a scooper.  Speaking of which, it's that time!  I'm off to Scoop That Poop out of our yard!  It's about to rain, so time is of the essence!
Remember to visit the hosts of the Scoop That Poop Campaign,
as well as all the other participants! 
You will learn a few things, get some laughs, and get to participate in some giveaways!
Barks That Sound Similar: