Review Improvement
T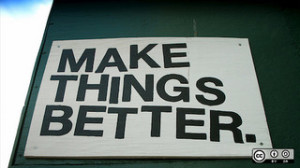 he reviews at Words With Wieners have always been information-focused, at least so far. My approach to reviews was simple: present the facts, just the facts, and let the readers be the ones to judge. However, after re-reading some of the reviews myself and discussing them with a friend, I have decided to revise each review to include a rating system noting more personal experience. These ratings will also provide a quick overview for readers who skim and just want the broad stroke, so to speak. You can see an example of the new ratings towards the bottom of this review, which is the first to have been revised to include them.
It is important to mention that the reviews here are different than you will find at many blogs.  Most reviews are trade-based in the sense that the reviewer receives a product from the company to test for free in exchange for a review.  The company isn't paying for a good review; in fact, it isn't technically paying for a review at all.  It is simply offering product(s) to be reviewed; and the reviewer gets to keep the product(s) because their review provides both valuable input to the company, as well as publicity among the company's targeted demographic.  It's standard practice, and a completely honest one at that.  If a person receives a product that they feel they can't fairly review, there's no obligation to do so.  Let's say a company sends me some cat toys to test and review.  Our household loves animals in general, but no cats live here.  So, I don't feel I could provide a fair and accurate review for cat toys, since there are simply no cats to offer judgment around here.  I am certain that the dogs would be more than happy to destroy… I mean test… the cat toys, but that wouldn't exactly provide for a fair review.  The cat toys would remain unharmed… errr… untested… and I would simply return them from whence they came.
Getting back to how our reviews are different.  The overwhelming majority of our reviews are NOT trade-based.  I personally seek out and select specific products to review based on certain criteria.  I purchase the products for review or they have been purchased at some point in the past.  I won't lie – I do have an agenda.  That agenda is to sway readers away from rawhide and other unhealthy and/or dangerous chews and treats (or those that have questionable ingredients).  I only seek to promote chews and treats that are safe, healthy, and have quality ingredients.  This is why I hand-choose products for review and purchase them myself.  Very occasionally, products may be sent to me that do meet our rules for recommendation, and I am more than happy to review those products.  Reviews will always include a notation whether the product was purchased or provided, even though neither will have any influence on the review itself.  In other words, nothing guarantees a positive review.
The aforementioned rating system that will be included in all reviews, new and old, provides more personal input and therefore an opportunity for even more honesty regarding each product.  Revising each review will take some time, as I slowly repurchase the products and let the testers do their thing while I take notes.  They are dachshunds and I have to manage their weight carefully, so they can't be testing chews as often as they'd like.
Thank you for reading, and thank you even more for understanding that this is a site in its infancy, likely to undergo many changes in the coming months.  Improving the reviews is just one of many things on the growth chart.
Photo Credit: opensourceway via PhotoPin CC
Barks That Sound Similar: