Exclusive Discount at Montana Grrl Critter Gear!
Special!  Just for the wonderful readers and followers here at Dachshund Rescue List!
Montana Grrl Critter Gear offers a wide variety of hand-crafted collars and other items for our four-legged BFFs.  Jessie, the sweet and talented owner, the Montana Grrl herself, has generously offered a discount code just for our readers.
For a 10% discount on any order, use the code WienerWords10.
I love that the collars at Montana Grrl Critter Gear are hand-made, but that's not the only thing that's special about them.  Most pet collars are made of nylon, but Jessie does things differently.
Each collar is constructed using top quality hardware, sturdy (not stiff) interfacing and cotton fabrics. The curved side release buckles are used to hug, not irritate, your dog's neck. The dog collar has a heavy duty D ring. The collar has no nylon webbing.
One of my sweet ones (Austin) actually has a sensitivity to nylon, so a cotton collar is ideal for him!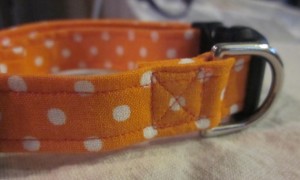 Although collars are her specialty, Jessie also whips up key fobs, leashes, and even bandanas for when your fuzzy pal wants to be a big fancy-pants.  The bandanas are neat, because they go over the collar in a way that keeps them in place while your tail-wagger struts his (or her!) stuff.
Montana Grrl Critter Gear offers many patterns, colors, and designs to choose from.  But if you just can't find something perfect for your furkid, I am sure that Jessie would be happy to do special request orders as well.  I know she aims to make her customers happy, as evidenced by these delighted folks.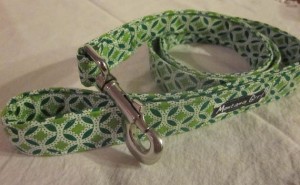 I'm not a big ol' girly girl, but I can't lie: there's some super-cute stuff over there.  So take advantage of the 10% discount with code WienerWords10 and pick up something for your pooch! (or kitteh!  Don't leave out the kittehs!)
Disclosure: Dachshund Rescue List (formerly Words With Wieners) did not receive any compensation (monetary or product) for this review. Montana Grrl Critter Gear just happens to be super awesome and I'm more than happy to share that awesomeness with my readers.
Barks That Sound Similar: