Category Archives:
Veterinary Care
Today we are joining 2 Brown Dawgs, as well as a new co-host Ruckus the Eskie, for the
This 'N That Thursday Blog Hop.
From the 2 Brown Dawgs:
It's a little of this and a little of that and everything in between…
Grab the badge and join the hop.  All are welcome!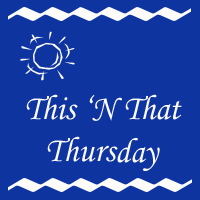 A pet parent not being able to afford a veterinary care is an issue I encounter time and time again, especially in the age of the internet where people often post their difficult situations publicly and perhaps reach out for help, even if only for prayers and well-wishes.
But it always leaves me wondering what they ultimately do.
For example, below is a post that I just happened to