BestBullySticks Review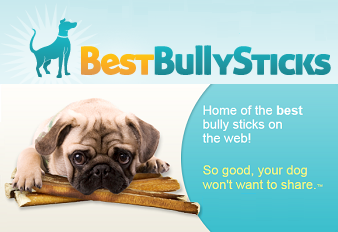 Disclosure: Dachshund Rescue List (formerly Words With Wieners) did not receive any compensation for this post.  We were provided products by BestBullySticks to test for a fair and honest review, comprised of personal research, product use, and personal opinion.  Links to products in this review may be affiliate links – if you make a purchase through those links, we may receive a small commission.  100% of all commissions received goes to animal rescue.
WOOF!  Recently, the wieners enjoyed some tasty goodies from BestBullySticks that I'm happy to tell you about.  As the name would imply,  BestBullySticks.com is known for offering high-quality bully sticks, as well as many other premium all-natural treats and chews for dogs.  But tasty edibles aren't all they carry – they also offer a wide variety of top-notch dog supplies.  Meow?  Don't worry, they don't leave out the kittehs!
They really are dedicated to providing only the good stuff when it comes to our furry kiddos, but what really impresses me about BestBullySticks is their customer service.  Don't take just my word for it – they have woofloads of satisfied customers.  I'm not sure how I missed it before, but I only recently noticed that they offer a price match guarantee that applies to ALL of their products.  What??  Shut the front door!  They also offer a 15% discount for military and K9 police.  Yep, all this awesome rolled into one pet-loving company.
So, needless to say, we were SUPER excited when they sent us some really tasty chews to review.  Bonus?  The products they sent are items that happen to already be on our list of recommended alternatives to rawhide.
The wieners admittedly expressed their excitement with a little more enthusiasm than I. Both sniffed the package furiously and Austin actually tried to bite at the corner of the Priority Mail envelope. I'm guessing the bland cardboard was a disappointment given the aroma he was detecting from the tasty contents inside. To be fair, Austin sees everything as a piñata: destroy outside; goodies inside.
Since BestBullySticks knew that two wieners would be hard at work testing these chews, we were generously provided with:
The wieners are pretty sure it's some kind of holiday, but believe me, these chews will be spread out to last them a while.
First up:
Lamb Weasands
Weasands are pieces of esophagus that
have been twisted together and dried.
They have a somewhat rough and crispy
texture that I know the wieners will enjoy.
The lamb weasands from BestBullySticks
are made in the USA from free-range lamb.
With the recent worries of contaminated
pet treats from other countries,
that is EXTREMELY important to me.
The Wieners Weigh In
Austin: OMD!  Those lamb whizzers were SOOOOO good!!!  Mmmm… they were chewy like jerky, but a little crunchy too.
Li'l Girl:  Weasands.  Lamb weasands.
Austin:  Whatever.  They were so good – I ate mine so fast, Mom couldn't take any pictures.
Li'l Girl:  They were amazingly good… that's why I'm pretty woofed she wouldn't give us the whole things at once.  She thinks we don't know that she cut it into three pieces.  I'm like, "Duhhhh, I know it used to be longer!"  And then she kept trying to take pictures like I'm gonna smile for her or something.  Grrrr… I love her and all, but get out of my face with that camera!
Austin:  So what?  We got to have it on three different days!  Yum!!
Li'l Girl:  Grrrrr… I think this diet is getting to me.  I'm not myself.
Austin:  Nope, you're always this snappy.
Li'l Girl:  Grrrr… You're really pushing it.  It's a good thing she has something else for us to test next.  I keep whining at the closet for her to break it out… I don't know what she's waiting for!  Yes… I know, I know… don't say it… the DIET… something about how she wants to "spread the treats out".  I'm like, "Yes!  Spread them out… spread them out in front of me!"
Austin:  BOL!  Wait.  Here she comes… shhhhh!
Final notes for the lamb weasands:  The wieners absolutely LOVED them, and only wish they could've lasted longer.  Because I cut them into thirds, Austin finished his so quickly every time that I couldn't get a proper picture – he is a power chewer, though.  Li'l Girl took a bit longer to finish hers, but she gets nervous when I take pictures so even she chomped faster than usual.  At full length, I'm sure it would've taken a little bit longer for the wieners to consume the weasands, but not too much longer.  Like Austin mentioned, they are like a crispy jerky – that's the best way I can describe them.  They would be a quick, but very tasty treat for medium to large dogs, but would probably provide very reasonable chew time for toy breeds.
Something positive worth noting is that the weasands didn't cause the wieners any stomach upset and their stools were totally normal.  This is always a win with new treats or treats they don't have very often!  Because they are made of lamb, these weasands would be an excellent chew choice for dogs with allergies/those already on a lamb-based diet.
---
Next:
6-inch Bully Sticks
Bully sticks, also known as beef pizzle, bull
pizzle, and pizzle sticks, are made from
the uncooked, dried penis of a bull or steer.
The bully sticks from BestBullySticks are
nice and thick, and are made in the USA
from free-range, grass-fed cattle.
†† BestBullySticks also offers bullies
that are made from Brazilian free-range cattle,
which are an excellent choice as well.
* If you would like to learn more about their
bully sticks in general, you can read more here.

Regarding the bully sticks, the wieners had very little to say. Their mouths were way too busy chewing to offer any valuable discussion, so I decided to let their chewing enthusiasm speak for itself.  The 6-inch size was a little long for them, but believe me, they worked it out. 🙂
My final notes for the bully sticks:  These bullies offered excellent chew time.  I actually timed their chewing, and Austin finished his in 1 hour and 8 minutes and Li'l Girl took 1 hour and 32 minutes to finish hers.  I thought about taking the bully sticks away and making the wieners chew them in two sessions, but then decided I value my fingers too much to attempt this. 😉
If you have purchased bully sticks before, you know that they can emanate a particular odor, especially while being chewed.  While BestBullySticks does offer odor-free bully sticks, we tested the regular variety and I can tell you that they really only smelled strong upon being freshly removed from the package; and really didn't stink much at all while the wieners were chewing them.  Awesome!  I'm sure what little odor our human noses detected was absolutely intoxicating for the wieners, and frankly, I'd rather just let them enjoy it.  Happy dogs make me happy!
---
Last, but not least:
12-inch bully sticks
Like the 6-inch bully sticks, these are also nice and thick – no skinny sticks here!
And like the 6-inch, these are also made in the USA from free-range, grass-fed cattle.
†† Again, BestBullySticks also offers bullies that are made from
Brazilian free-range cattle, which are an excellent choice as well.
And that's a wrap, folks!  While I only covered lamb weasands and two different bully stick varieties in this review, it is important to note that BestBullySticks has a very wide variety of all-natural dog chews… perhaps even the largest selection I've seen in one place.  The fact that they also carry so many other quality pet supplies can almost make it a one-stop shop for your fuzzy family members.
If there was anything I could change or improve about BestBullySticks, it would be their shipping policy.  Right now, they offer free shipping on orders $129 and over.  I'd love to see free shipping at a lower order cost!  *paws crossed*
In the meantime, to help save money, you can Like BestBullySticks on Facebook to get 5% off your order!  You can also sign up for their newsletter to receive updates about exclusive discounts.
---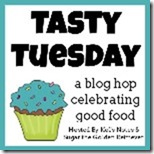 Austin and Li'l Girl really enjoyed their chews from BestBullySticks, so I've decided to link up this post to the Tasty Tuesday Blog Hop hosted by Kol's Notes and Sugar the Golden Retriever.  Be sure to check them out and see what they found tasty this week.
---
Barks That Sound Similar: