Monthly Archives:
June 2013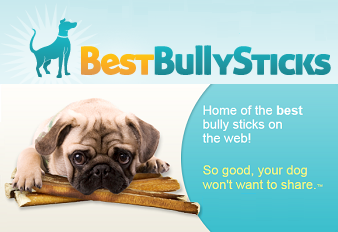 Disclosure: Dachshund Rescue List (formerly Words With Wieners) did not receive any compensation for this post.  We were provided products by BestBullySticks to test for a fair and honest review, comprised of personal research, product use, and personal opinion.  Links to products in this review may be affiliate links – if you make a purchase through those links, we may receive a small commission.  100% of all commissions received goes to animal rescue.
WOOF!  Recently, the wieners enjoyed some tasty goodies from BestBullySticks that I'm happy to tell you about.  As the name would imply,  BestBullySticks.com is known for offering high-quality bully sticks, as well as many other premium all-natural treats and chews for dogs.  But tasty edibles aren't all they carry – they also offer a wide variety of top-notch dog supplies.  Meow?  Don't worry, they don't leave out the kittehs!
~~ Li'l Girl ~~
"Think Outside the Bed"

On the list of things important to a dachshund, getting in the sun spot ranks right up there…
even if it means laying ON the bed, instead of IN the bed.